Before I start, I would really like to thank JessieMariem for nominating me for her "Hello Beautiful Blogger Award". It couldn't have come at a better time, right when I needed motivation. Speaking of lack of motivation...
I also want to address my absence. Work is very hard on me and when I finally get a day off, I don't really want to spend my day talking about makeup to a camera. I would much rather lay in bed and eating fatty foods ;] Please just be patient with me. I do have ideas for upcoming videos, just absolutely no time for it.
Alright, enough with the serious. Let's get it going!
Primer is essential for both foundation and eye shadow and it's difficult to find one that works for everyone, let alone yourself.
Urban Decay Eyeshadow Primer Potion
is one that has mixed emotions but this month, I have found that I actually like it. In the past, I have had major problems with it but when I use a synthetic brush (Bare Escentuals Max Coverage Concealer Brush) it applies it much nicer and lasts 10x longer.
My favorite way to rock eye shadows is smoking them out. I love sultry, sexy eyes and the
Too Faced Smokey Eye Shadow Collection.
The colors are
GORGEOUS
and are perfect for making smokey eyes. I cannot recommend and hype this product up enough!
In my last favorites, I said that I love doing my brows and that hasn't changed. But a drugstore product that I love to tame my brows is the
Maybelline Clear Great Lash Mascara.
I know that pretty much everyone uses this for their brows, but I don't blame them!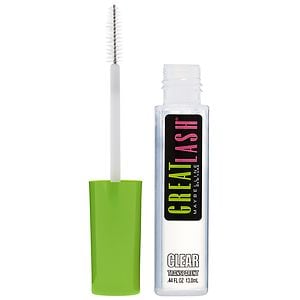 To go along with my love for smokey eyes comes the Crown Brush Duo Fiber Crease Brush. It's taller than the average crease brush, but really blends shadows out beautifully. And a plus, I got it from HauteLook for 70% off!
As always, I mention my favorite TV shows of the month and this month is no different. First, Dance Moms. I really enjoy this show because, being a dancer myself, it really shows a side of dance that most people do not see. And the added drama is always nice, too. Secondly, is my all-time favorite show One Tree Hill. For my 18th birthday, my mom got me season 5, 6, and 7 and I've been watching it non-stop ever since. It is just some damn good! If I could only have one show my entire life, it is definitely OTH (BTW, I've got dibs on James Lafferty).